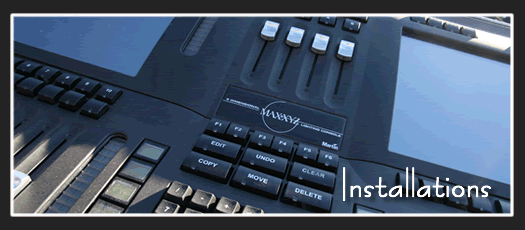 Sound Reinforcement
Fair and Festival Sound
Pro Video Audio is a specialist when it comes to providing sound for fairs and festivals of all sizes. Multiple locations and odd spaces to work in are no problem.
We realize that many festival and fair workers and committee members are volunteers, so Pro Video Audio works at taking as much load from them as possible. We can handle many of the functions that these volunteers just don't have the time or experience to do.
---
JBLProfessional Vertec Line Array System
VT 4888
---

EAW KF-850
*Indoor / Outdoor Concert Events

---

JBL SR Series*Clubs - Fairs - Festivals -
Small Concerts - Corporate Events
---

Soundcraft & Yamaha
Available Frames sizes: 40 - 48 - 56

---

On Stage Monitor Systems
Soundcraft & Yamaha
Available Frame sizes:
32 X 12, 40 X 12, 48 X 16
An individual package can be built especially for your event.
Information on this page is a general representation of what is available. Please call for more details.
Call for extended days and discounted price
Labor buyouts are available